It was a productive week for Glenvern at the annual National Manufacturing Week trade show. This year, NMW was held at Sydney's Olympic Park complex and although visitor numbers were down slightly on previous years, we were kept very busy fielding enquiries about our range of process and manufacturing software solutions.
Our live Emulate3D Controls Testing display caught the eye of many attendees. The demonstration scenario depicted an Allen Bradley Micrologix PLC connected to a fully interactive 3D model of a cartoon palletiser. This scenario highlighted the unique physics based modelling capability of the software, a feature that sets Emulate3D apart from other similar products. Many smiles were raised as boxes were pushed off the palletising table, falling to the floor and knocking into each other - just like in the real world! On hand to answer the technical questions was specialist controls engineer and developer John Snead from the UK. Emulate3D were kind enough to fly John out for the show which was greatly appreciated by Glenvern. John was able to meet our new and existing customers and was also lucky enough to experience our comparatively warm Australian winter.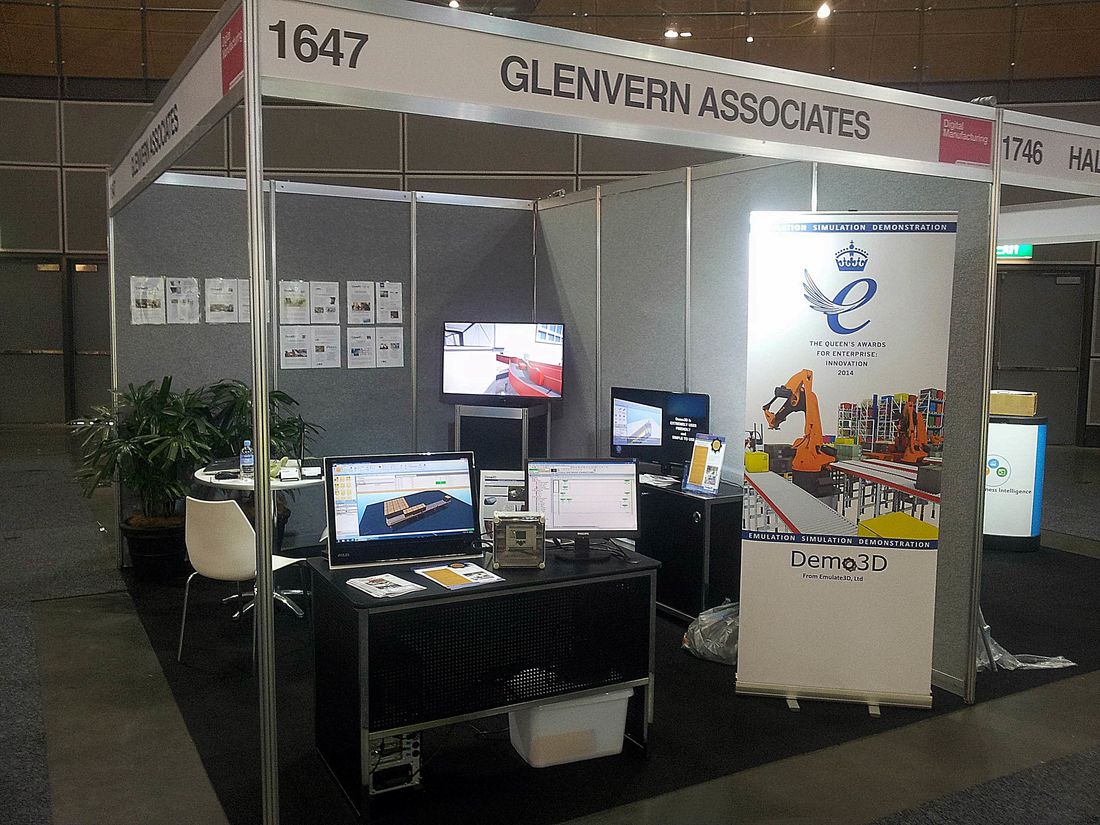 2014 also saw the release of a major update for our process optimisation software Glentech-One. NMW was the first time we had shown Glentech-One publicly and it was very well received. Glentech-One is quite unique in its ability to analyse and optimise all types of manufacturing process's and has a substantial and proven track record not only in Australia, but has also been making a big impact internationally across a wide variety of industries.