Glenvern can assist clients in the visualisation and demonstration of system proposals.
From a simple conveyor right up to a fully functioning warehouse or airport baggage handling solution Take your conceptual idea and see what it looks like as a working solution. Gain a greater understanding how your system proposal operates and how it fits within existing or proposed facilities
Accurately communicate your design solution to a wider audience. Assess changes and the implications of alternative layouts to the process logic. Your 3D solution can be modified and updated throughout the entire process.
Visualising your concept in a 3D environment is an effective way to communicate ideas to all parties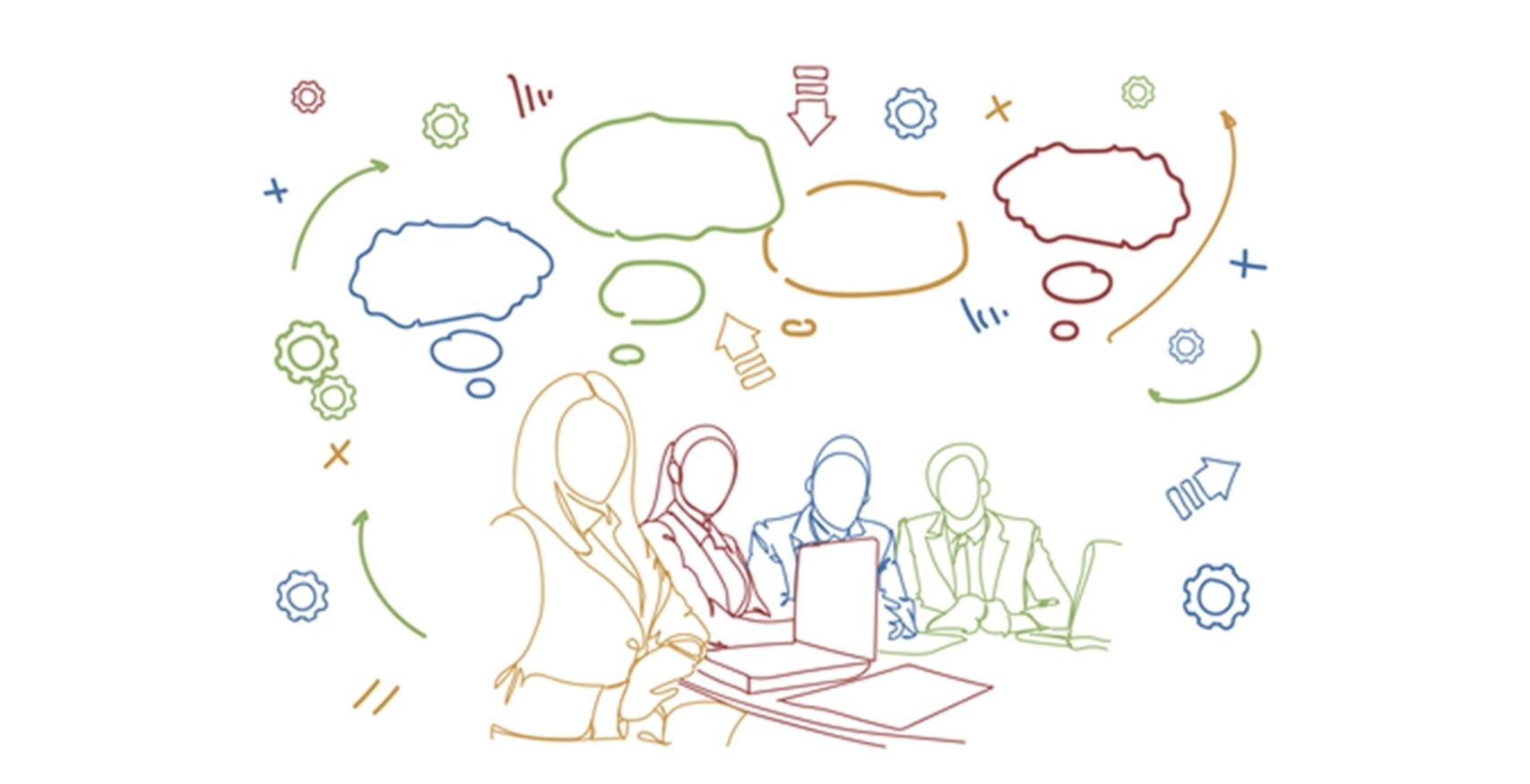 Design concepts can begin as an informal meeting with lots of ideas for improving a process - however the potential for mis-communication between team members is high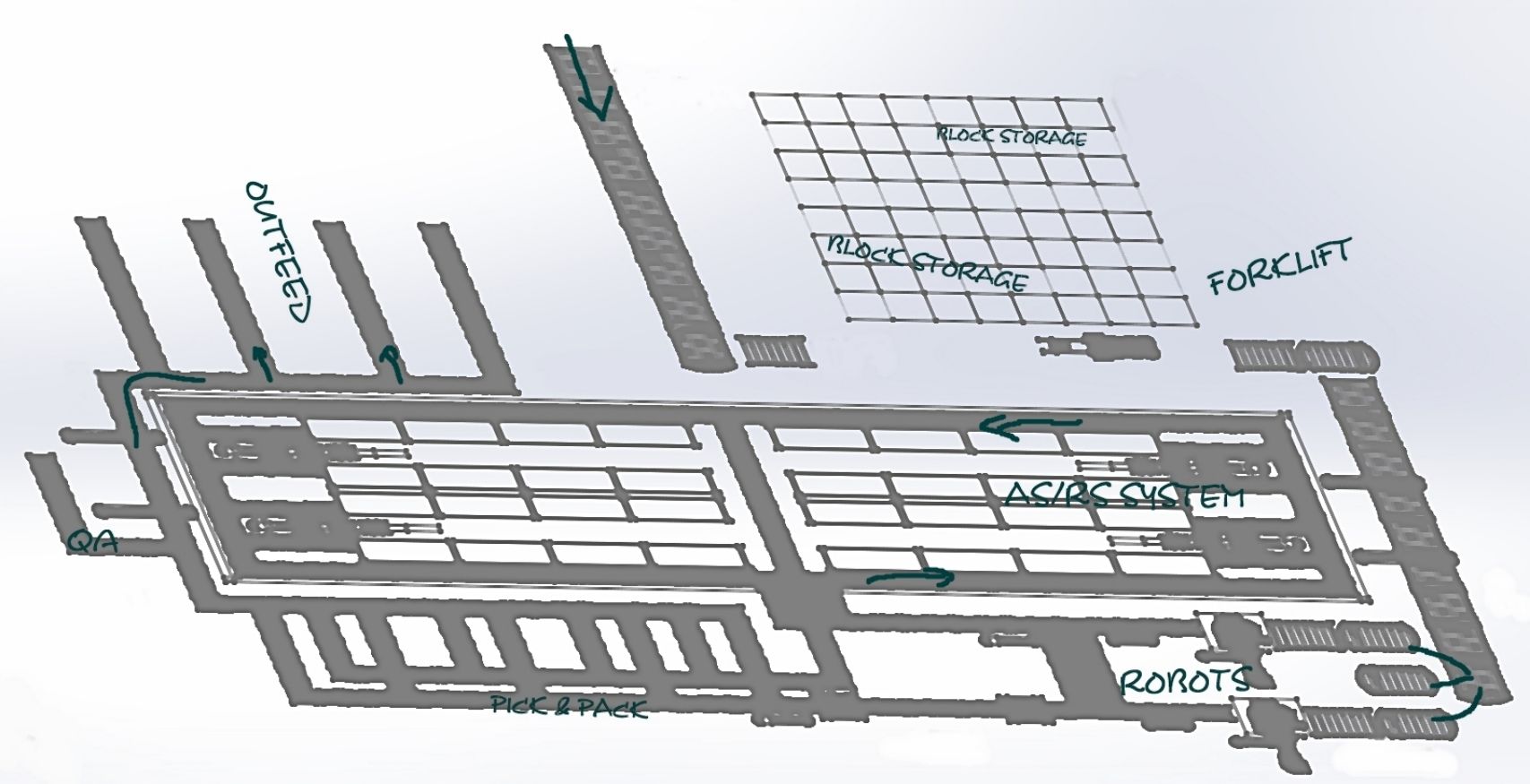 A simple sketch is usually the next step where team members detail proposal ideas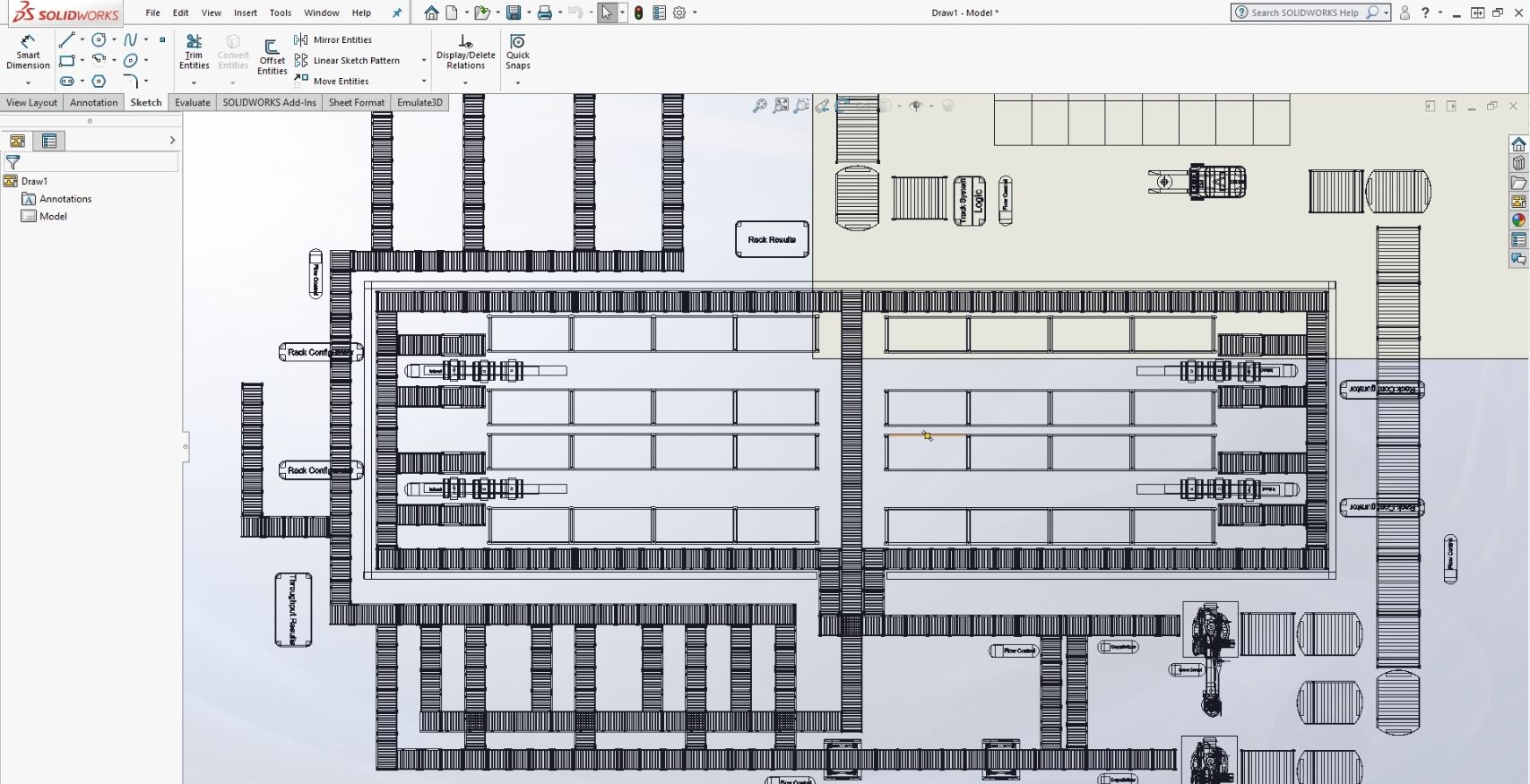 From here CAD layout is generated and in many cases this is where the process may end - however not everyone can read and understand a CAD drawing and that in itself may be where important aspects are missed
The CAD layout can be imported into the 3D software and provide an accurate plan to build upon. Importantly however, a 3D Visualisation can be created with or without CAD. Infact the 3D software could be used at the very beginning during the initial design concept phase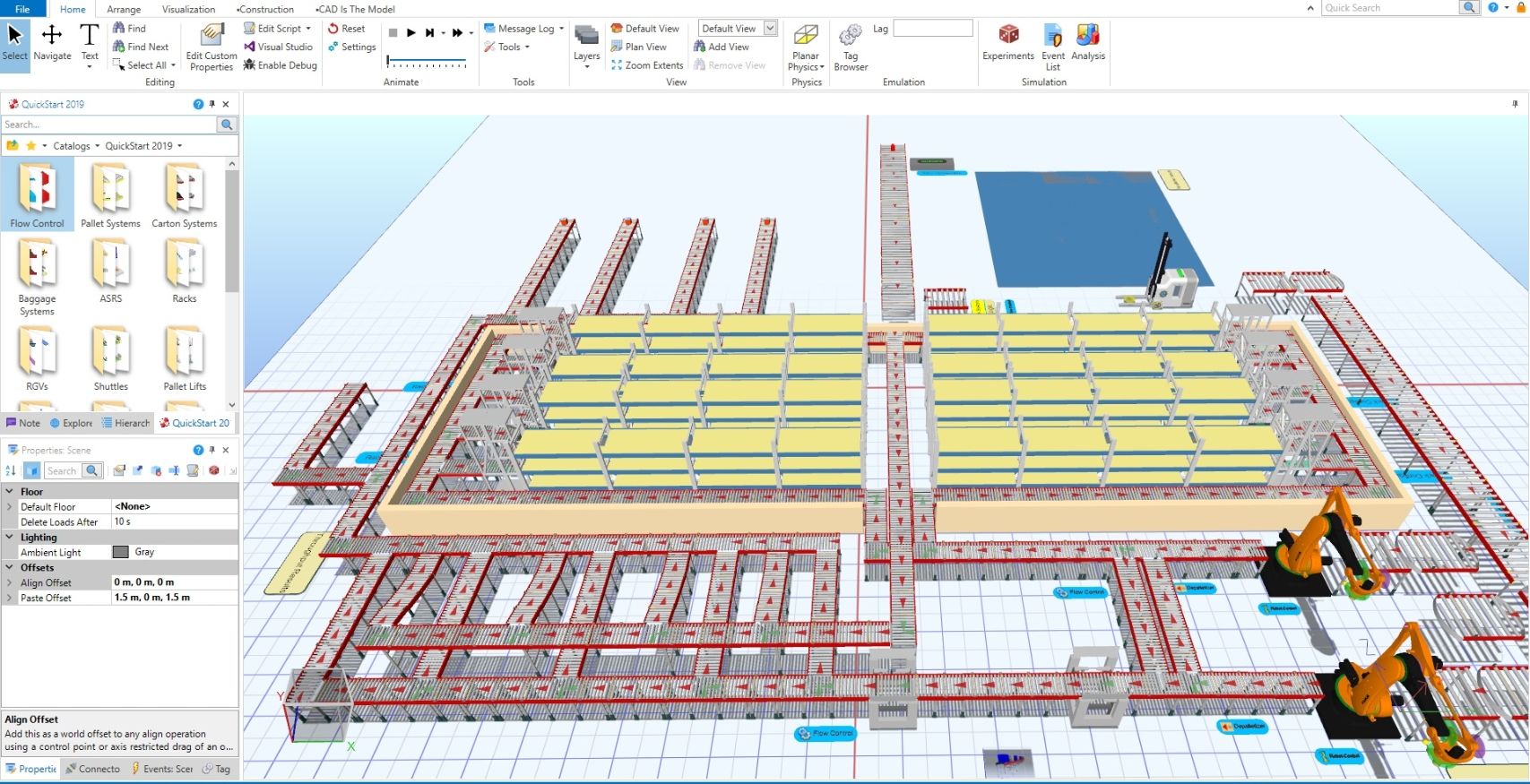 System Logic can be added once a 3D Visualisation layout is complete. This provides a clear representation of how the system will operate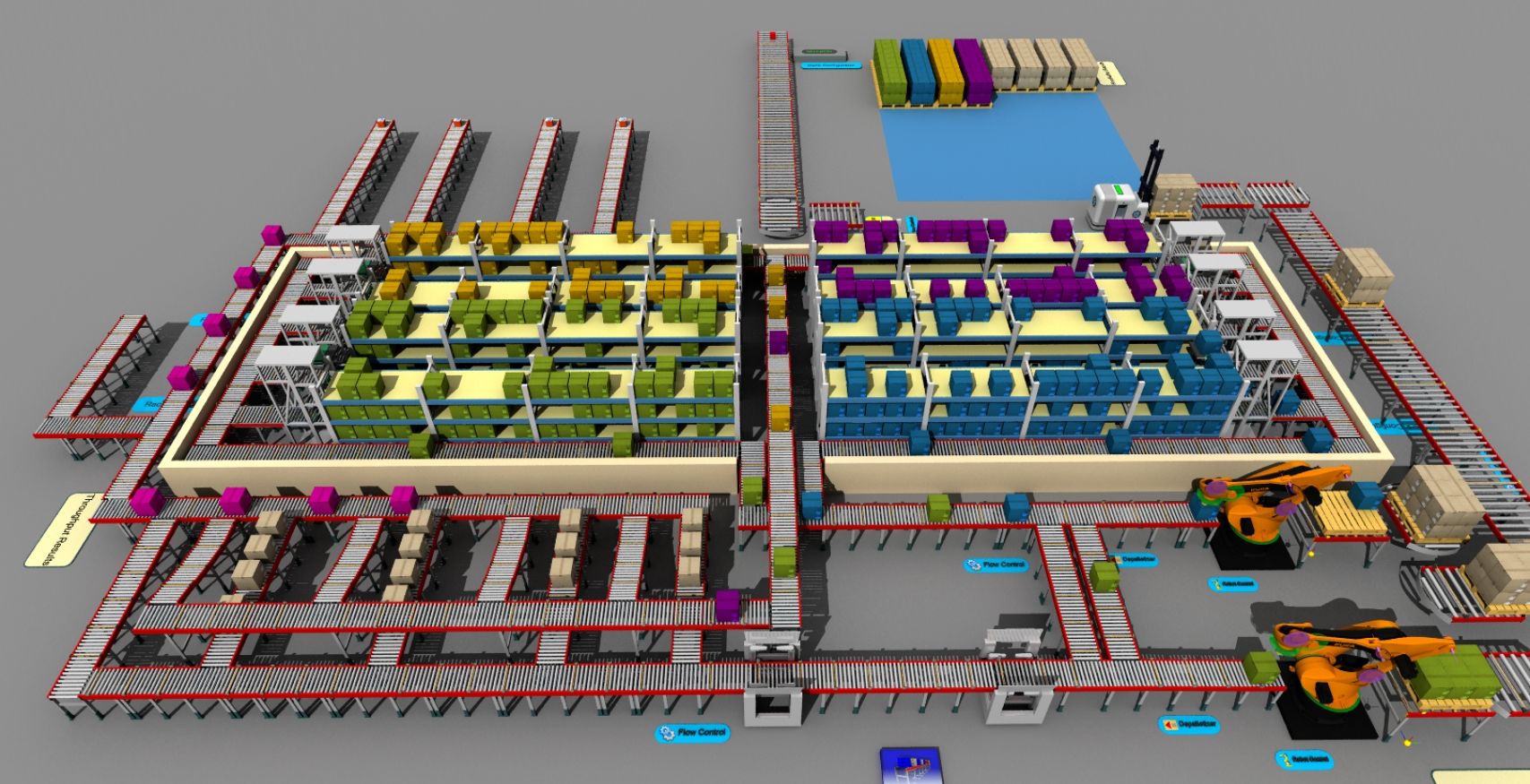 High quality media can be generated for sales, marketing and internal design review
All 3D models created can be viewed directly in a live and interactive Virtual Reality environment. The benefits of VR at this stage are immense, especially for sales & marketing. It allows everyone to walk through the system proposal in a scale environment, understand exactly how everything operates within the facility and determine if any changes need to occur before sign-off
All Visualisation and Demonstration solutions are Virtual Reality ready
Take your audience on a virtual tour of your solution proposal or host a virtual meeting inside the running facility
A large variety of media options are available once a concept has been set up in the 3D environment.
Interactive videos and video fly-throughs
Redered images
Android, IOS and Windows based interactive Apps
360 Rendered image and video
Export to external 2D and 3D formats such as PDF and CAD files
Need to go an extra step and prove your concept works?
Demonstration and Visualisation models can form the basis for detailed system Simulations